Customer Feedback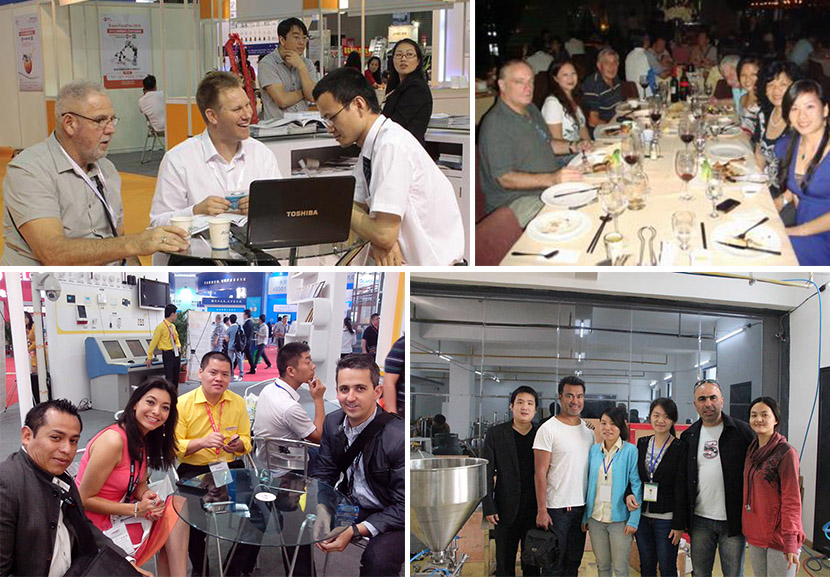 Customer Feedbacks
As an old customer worked together for over 4 years,the only thing I wanna say is,I like the way they do the business,Simple,High-efficient,Stable quality,Timely shipment,Nice service...
Thanks,glad to hear that goods are ready.Then amount is transferred,pls check attached bank slip.
I will ask my forwarder to contact you for pick up the goods.
---------Valentine Aldwin
Hub samples got with thanks,we already finish all testing also,and they fit our require.Good news for you is our purchasing dept will send you a PO of bulk order in today,surely,they will send you design of logo,user manual,warranty card and package at the same time.
---------Owen Kelly
Hello dear,I already arrived Germany on 26th from HK,but pretty busy in the past week.Sorry for my late reply. It's my great pleasure to meet you at the HK fair,thanks for your considerate team service during the fair.Regarding hub sample model YZ-TC006,we have tested it,and we like the quality,as we discussed in your booth,if quality ok,we would place 2K for the 1st trial order,but now we plan to make it 4K for start,so could you pls advise how much each unit at this quantity?
And how about the delivery time?
---------Robin Krüger
Hi Belle,I have received the goods last Friday,it's so fast,only took 5 days to reach here.And everything looks fine,goods start selling and I think I will send you a new order 2 weeks later.
The most unforgettable thing is that I always can have their reply very soon whenever I mailed them,they always act as fast as a lion,the feeling to work with them is so nice.
Nihao Joana,how are you?
The container arrived Long Beach port a little earlier than expected at the end of last month,and goods are being sold very well as usual.But as you know,the Christmas is coming,it will be a peak season for selling,so I think I need to make a new order in next week to ship by air ,so I can receive it timely before the Christmas.Meanwhile,it's also coming to the Chinese lunar year holiday,right?How long will it be this year?Pls let me know in advance so I can arrange my purchasing schedule,as you know,I need to prepare more stock before your holiday same as the past 4 years.
---------Jessica Valenzuela
Dear Jessica,thanks for updating me about the schedule.We are now ready with the order. To be shipped by door-to-door air,pls check attached list,Please note our new address.Please send PI, and information about delivery time. Thanks.
---------Björn Borg
Categories
Contact Us
Contact: YZ TECH
Phone: +86-755-21086907
Tel: +86-755-21086907
E-mail: export@yztechsz.com
Add: 805, Block B, Fuquan Building, Qingquan Road, Longhua District, Shenzhen, China